We recognize that all of our patients are unique and deserve to receive orthodontic care that reflects their individual needs. Our experienced and talented team is committed to working with you and your family to create a comfortable, stress-free, and rewarding orthodontic experience every time you visit our practice.
We are pleased to welcome you and your family, and we look forward to working with you.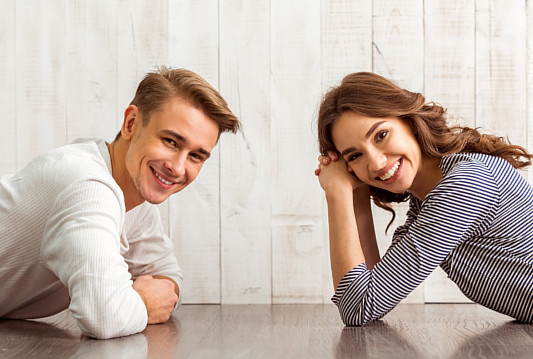 ---
Clinical Staff Members
---

Angela
Clinical Assistant
Angela has been in the dental field for more than two decades, and with our office for almost one. She feels the highlight of her job is making people smile and feel comfortable while having a good experience in our office.
Angela grew up in Romulus and is now living in Tecumseh with her husband Jeff, children Jeremy and Samantha, and two cats. In her spare time, she enjoys hanging out with family and traveling.
---

Cathy
Clinical Assistant / Lab Coordinator
Cathy obtained her dental assisting degree from Ferris State University. She has worked full time in the field of orthodontics for more than 34 years. Cathy enjoys getting to know patients personally, speaking to the level of care she gives to each.
Cathy has lived in Manchester all of her life and is married to Bryan, another Ferris State graduate in pharmacy. Together, they have two daughters, Megan (also a Ferris State grad) and Laura (Michigan State grad– Go Green!). In her spare time, Cathy enjoys reading, traveling, and doing anything outdoors.
---

Lauretta
Clinical Assistant
Lauretta has been working in orthodontics for seven years and was certified from Ross Medical School. She enjoys getting to know the patients and seeing their smile when they get their braces off. She has a lot of fun as a part of our team!
Lauretta and her husband have been married for 13 years and share four children, as well as two golden retrievers and a cat. When she's not at work, Loretta likes to be active with the kids outside or doing some sort of craft project. She also likes to volunteer a lot at her kids' school.
---

April
Orthodontic Assistant
Coming to us in 2019 with almost 20 years of experience, April provides exceptional chairside care with a friendly, personable attitude. She enjoys communicating with patients and making them comfortable and relaxed, as well as assisting with a variety of procedures.
April has two children. They enjoy camping, amusement parks, snowmobiling, four wheeling, and many outdoor activities.
---

Jess
Orthodontic Assistant
Jess graduated from Jackson Area Career Center's dental assisting program in 2007. She worked in the dental field for several years before joining the orthodontic world with Drs. Edwards and Schaefer. As she assists the doctors at chairside, she enjoys watching patients transform from visit to visit, and seeing their smiles at the end of treatment. Her positive attitude and teamwork approach makes her a perfect fit at our office!
Jess is married to her best friend, Caleb, and they have two ridiculously adorable dogs named Roscoe and Loki. In her free time, she enjoys disc golfing, reading, exercising, and being at home spending time with her family.
---

Alice
Sterilization Technician
Alice recently joined our office and can be found seating patients, completing sterilization, and helping our office staff. She works hard to make patients feel comfortable and is a perfect addition to our friendly team.
At home, Alice has two cats. In her spare time, she is learning how to write and speak Korean and enjoys watching TV.
---
Office Administration
---

Patty
Office Manager
Working in the medical and dental fields for more than 20 years, Patty joined Edwards and Schaefer Orthodontics as our office manager in 2016. Her goal is to make patients and their families feel comfortable while helping them with their insurance and financial questions. She has a great time being with our team, both in and out of the office!
In her free time, Patty enjoys spending time with her husband and family. She has six grandchildren whose sports and activities she loves to watch.
---

Tracy
Appointment Coordinator
Tracy has worked in customer service since 1989. She began her career working for a financial institution, which further developed her interest in assisting people with their health needs. With Edwards and Schaefer Orthodontics since 2013, she enjoys meeting new people and getting to know them, and working with our exceptional and patient team.
Tracy is originally from Jackson, Michigan and is now enjoying Dexter, where she has lived for more than ten years. She loves spending time with her family: husband Tim, two daughters Kaylee and Paige, and their dog Gunner. Tracy's interests are watching volleyball, exercising, and spending time with her family.
---

Elisabeth
Appointment Coordinator
With us since 2020 and with three years of experience in dentistry, Elisabeth provides the very best customer service both in person and over the phone. Having experience in insurance and financial information, she is well versed with all that is needed from an administration standpoint for the dental field and to support our patients.
Elisabeth is currently engaged and has a new little baby named Jacob, as well as one dog named Coco that thinks she is her baby as well! In her free time, Elisabeth enjoys going to the movies and playing games with her friends and family.
---

Renee
Practice Coordinator
Renee grew up in Grosse Pointe Woods, MI and has lived in Ann Arbor since 1993. She attended Northwood University in Midland, MI and studied Automotive Marketing. She worked for her family owned car dealership in sales for many years. Renee has been a stay at home mom for the last seven years raising her daughter Riley, and has since returned to the work force. Renee enjoys spending time with Riley, family, and friends doing outdoor and indoor sports, especially downhill skiing.
---

Tammy
Treatment Coordinator
Tammy has been a dental hygienist since 1989 practicing in both New Jersey and Michigan. She started as an orthodontic assistant in 2004 and enjoys working in both dentistry and orthodontics. She enjoys being a treatment coordinator and meeting new patients and their families. She wants to make their first visit a great experience by making them feel comfortable and educated about their treatment recommendations.
Tammy is originally from Jackson, Michigan and currently lives in Chelsea with her husband Mike and their children Zach, Brooke, and Austin. In her free time, she enjoys reading, exercising, and spending time with her family and friends.